Anyway, I have been keeping myself busy with my manicures. Last week I did 4 and that isn't counting the times I didn't like the way it was turning out so I started over. So I guess that would be a total of 7 manicures, but who is counting. That was last Tuesday when it was rainy here and Emery felt extra lazy. haha. My favorite mani that I did last week was a matte purple and gold stripe manicure. It was so gorgeous!
Pretty, right?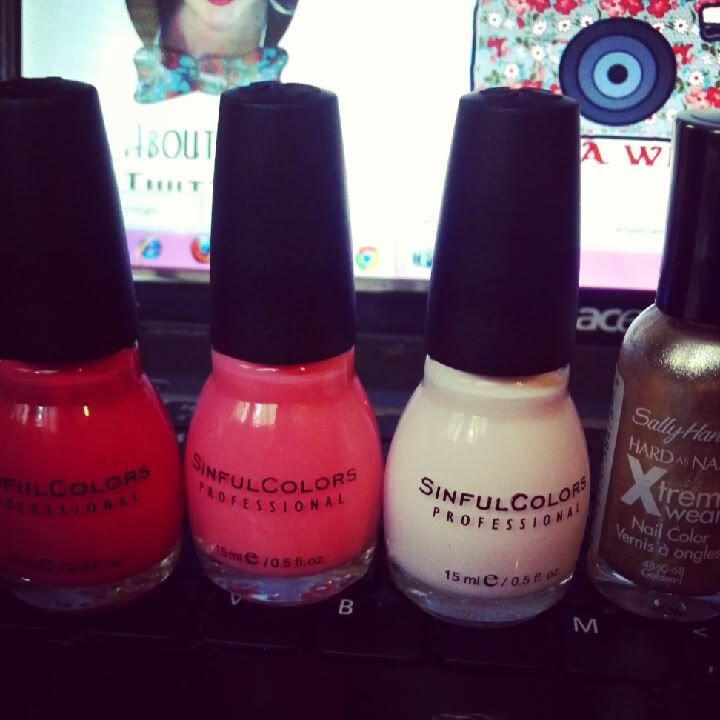 Today, well Sunday, I painted my nails in a shade of coral called Timbleweed. Then, on my middle finger I painted it a lighter coral called Island Coral with a vertical stripe of Timbleweed and Easy Going. Finally, on the same nail I painted 4 gold horizontal stripes and I finished the manicure with a gold ring finger and clear coat over all my phalanges.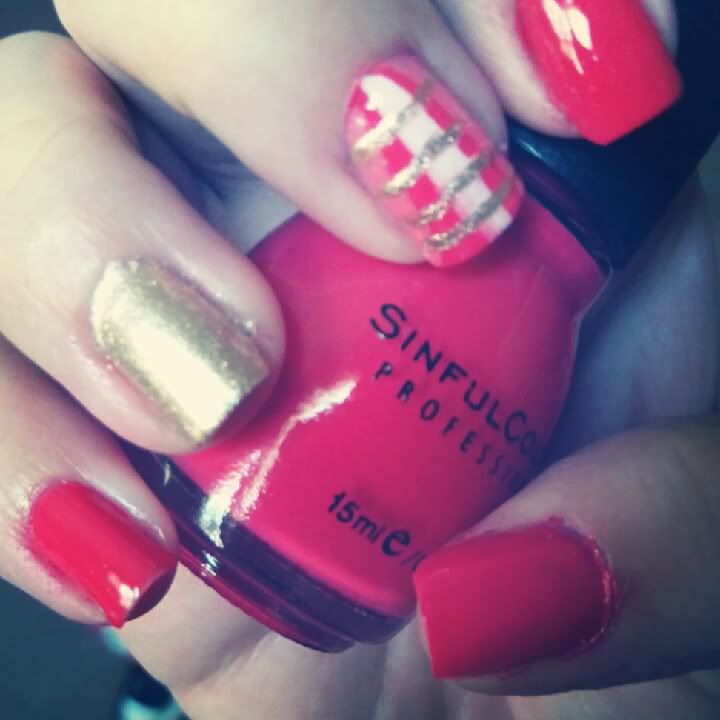 I am quite pleased with this mani.
What colors do you like to wear on your nails?
P.S. Be sure to check out the giveaway that's going on!